A vineyard in the peninsula of Saint-Tropez
Our philosophy is the result of a long family tradition based on quality and organic farming. The vinification is focused on the respect of our terroir.
THE TERROIR
The coastal land of Château Barbeyrolles is located in the Maures hills. All twelve hectares have shaley soils dating back to the Paleozoic era.
Black varieties : Cabernet-Sauvignon, Cinsault, Grenache, Mourvèdre, Syrah
White varieties : Rolle, Sémillon, Ugni-Blanc
ORGANIC FARMING
Our philosophy is the result of a long family tradition focused on quality, expertise on organic farming. Proud of their terroir, men and women work with passion and respect in our estates.
The labour of the soils is performed through plowings, without chemical weed-killers. We us infusions and biodynamic preparations on some plots, combined with treatments with copper and sulphur.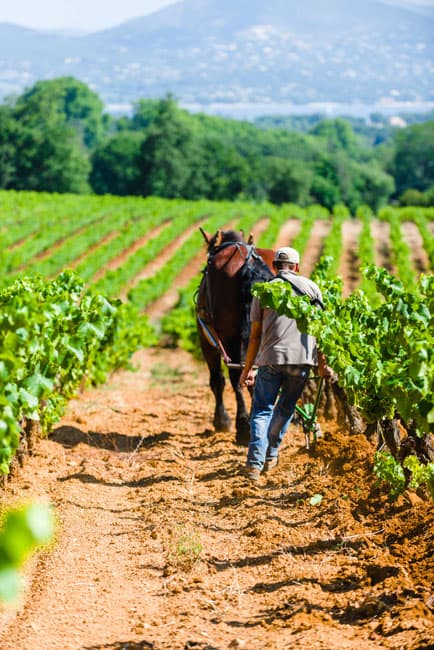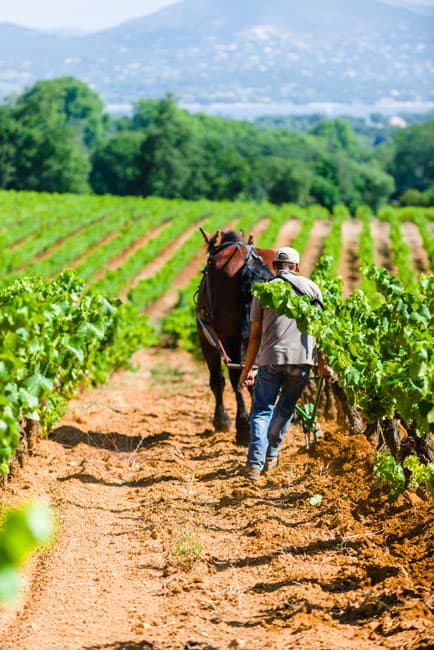 MANUAL HARVESTING
Manual harvesting in boxes. We start to cut very early in the morning to harvest fresh grapes. Our staff has been trained from generations to make a careful selection of the grapes while harvesting. We use refrigerated trucks in order to maintain the grapes at a perfect temperature and avoid any risk of oxydation. Manual harvesting is key for the vinification of our wines because our rosé and white wines are pressed in whole-bunch grapes.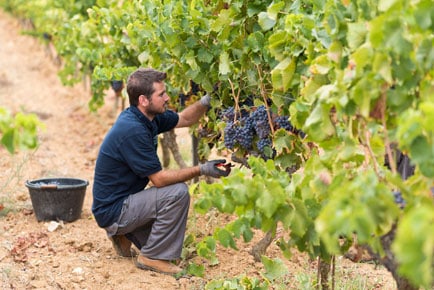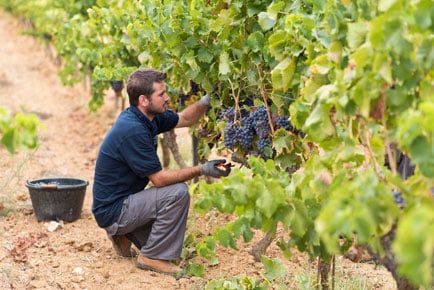 THE WINEMAKING
Our focus is to develop and modernize the estates in order to improve the production, storage and exportation of our wines, maintaining the best level of «quality & innovation».
"Our principles : Respect of the terroir, vinification by gravity, indigenous yeasts, direct soft press in whole bunch grapes, champanese Coquard press."
Rosé & White : Vinification by gravity, without crushing, direct pressing in whole bunch grapes, on an hydraulic press typical from Champagne. Fermentation using indigenous yeasts and storage in stainless steel vats under controlled temperature.
Red : . Vinification by gravity and with maceration. Fermentation with indigenous yeasts in temperature-controlled stainless steel tanks and maturation in concrete eggs. Experimentation in jars.