LE NOIR ET OR
ORGANIC RED WINE 2021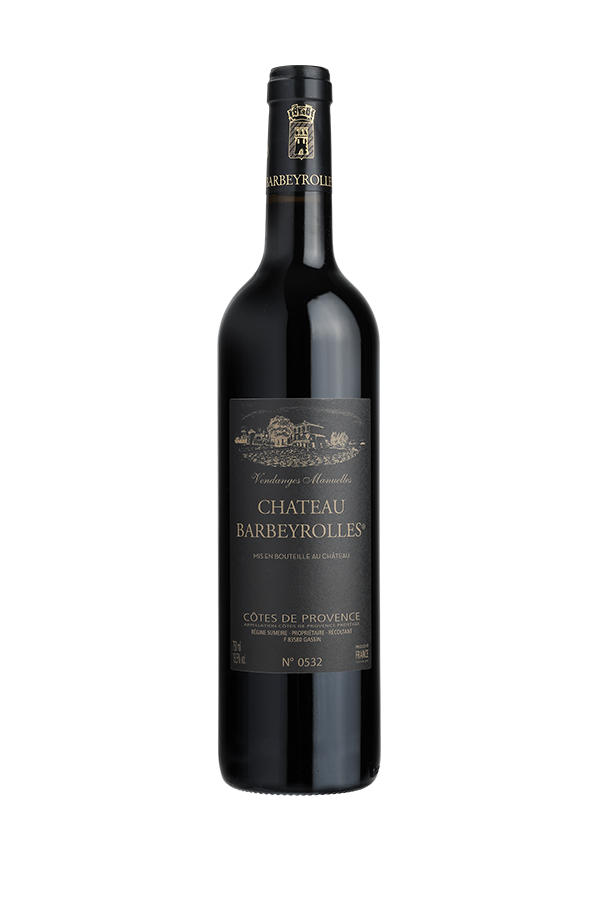 TERROIR
GRAPES
49% Syrah, 33% Grenache, 18% Cabernet Sauvignon.
Average age of the vines : 35 years old.
VINTAGE
After a dry and relatively mild winter, the budburst was early and started on March 20th on the Grenache. We were impacted by the frost on April 8th. The rains of April and May allowed the vegetation to start again. The consequences of the frost were lower than expected: in May we had the positive surprise to see bunches of grapes recovering well! The flowering started on May 17th, the summer was dry without any excessive heat, the ripening started on July 16th. The harvest started on August 23 and ended on September 24.
GROWING
The vineyards are worked by hand, using natural animal fertilizers and treating the soil with sulphur and copper only from 3 generations. We do not use any chemical weed killers. Buds are trimmed and a green harvest is practice to purposefully limit yields. A part of the vineyard is plowed with horses. The area between the rows of vines is grassed over with cereals.
VINIFICATION
All grapes are sorted and harvested by hand, according to their polyphenolic ripeness. The berries are destemmed, slightly treaded and transferred into stainless steel vats. The alcoholic fermentation is run so as to extract optimum fruit and colour, but also to produce an elegant wine. Maceration lasts about 10 days. Once the malolactic fermentation is over, the wine is stored in vats for a few months' maturation. Two or three rackings were accomplished during the maturation. The wine is bottled in the Château.
On tasting, the Syrah reveals aromas of black fruits (blackberry) and sweet spices (cinnamon). The Grenache coats the delicate acidity of the blueberry and the Cabernet Sauvignon brings tannins and complexity. Best served between 16° and 18°.